Una sección para que sean los clientes quienes hablen de nosotros.

Las fotografías y comentarios que nos envían son una muestra de su confianza y de la satisfacción que les producen las obras adquiridas en Blue Frame Gallery.
*******

"Painting has been given a place in our living room, thank you !!

Anne & Michael
(Dinamarca)

"Estamos encantados... El estilo de obras que tenéis va muy acorde con nuestros gustos y con la estética que tenemos en casa..."

Rebeca & Yves
(Badalona)



"Muy contento...ha quedado genial, que ilusión"

Miguel
(Barcelona)
"Estoy encantada y contentísima con la acuarela.
Muchas gracias, Loreto
Chiara
(Barcelona)


"Muchas gracias por la gestión.
Ya estamos disfrutando del cuadro.
Ahora podemos escaparnos a navegar sin movernos de la oficina"

Lucio y Karla
(Barcelona)
I love it,
Thank you !!

Liz
(UK)

Merci beaucoup Loreto!!

David
(Nantes, Francia)
We received it!!
"We are simple enthralled,
The painting is stunning in the dinning room!!
Thank you for seeing this throught!
Crispin and Kristen,
(Texas, USA)
"Un grand merci pour le dyptique qui s'est bien rendu en un temps record!!
Kim était émue aux larmes.
Le tableau est encore plus beau qu'on se l'imaginait dans nos memóires.
Encore une fois, mille mercis pour avoir rendu ce moment de bonheur possible".
A bientôt,

Yves et Kim
(Montréal, Canadá)



"Los días de lluvia son mágicos, un encuentro en el Barrio Gótico y el arte de una pintora tan especial como Montse Pelejà un regalo para los sentidos. Ya tenemos el cuadro colgado y cada vez nos gusta más.
Loreto eres una excelente asesora y nos transmites la inspiración adecuada"
Muchas gracias,

Virginia y Nicasio
(Barcelona)


Dear Loreto,
"Both watercolors made it safely to Tbilisi. They are very beautiful.
Thank you for being so great. I will enjoy the paintings for many years! "
Best regards,

Christine
(Tbilisi, Georgia)


"Bonjour Loreto, nous sommes très contents, ¡la lumière des tableaux est fantastique, spécialement les "Menorquines"!
Bonne Noël et merci beaucoup pour les peintures et pour les avoir envoyées"

Pieter et Ann (Carcassonne, France)





Loreto, la litografía de Emilia Castañeda ya está en el restaurante "Bibo Madrid" de Dani García!! Fantástico!!

Fiorella (Barcelona)


"Estamos contentísimos con estas obras de Pelegero y Pere Mon para nuestra casa de Barcelona"
¡Muchas gracias!

Olivia y Todd
(Barcelona)

"The painting arrived today and we still absolutely love it. Thank you for all your help"!
Best,
Julie & Mike
(Clifton, Virginia)

"Loreto, la obra llegó perfecta, me voy ahora mismo a poner el marco".
¡Ahora a disfrutarla!"
Muchas gracias,

Carlos (Amsterdam)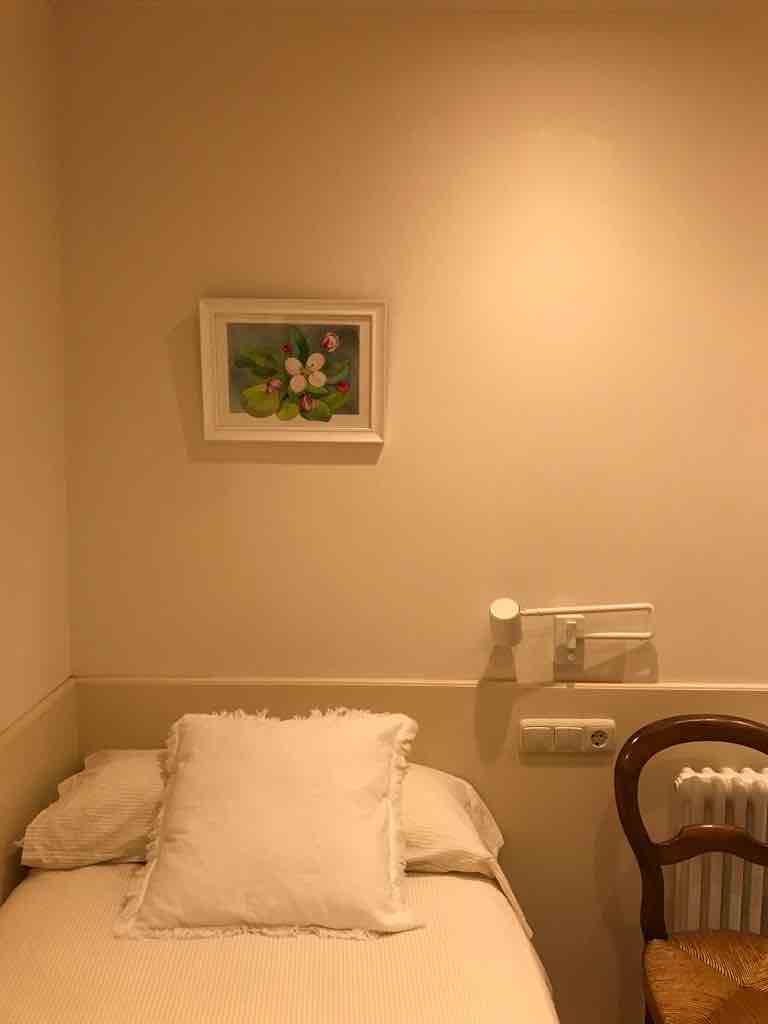 "Dormitorio monacal en el Pirineo con Paula Leiva".
"Loreto, estoy muy contenta, queda ideal"
Charo
(Barcelona)


"I love my new painting!!, it arrived yerterday and already is hung in my bedroom, we are so happy and we have so many good memories of you!!
thank you"

Deborah
(California)
L

"Loreto,
Pictures arrived in good order!
Thank you for the quick shipment and packaging".

Christian and Anna (Tucson, USA)
"Here is our picture, brightening up our hallway in Brighouse" !!




"The picture
looks fantastic in our room in Portugal"



"We have had lots of compliments about those paintings"
Thank you very much Loreto!!

Louise and David
(UK)


"Ha quedado precioso y delicado!
Me gusta mucho !
Gracias Paula y Loreto por vuestra colaboración !!

Carles
(Barcelona)



"Everything perfect !
Thank you !"


Marc
(Switzerland)



"¡Ya tenemos a "Levitas" instalada en nuestra casa, parece que estaba hecha para ella.
Saluda a Javier de nuestra parte y, de nuevo, muchas gracias por todo"

Cristina y Carlos
(Valladolid)

"¡El cuadro está aquí !
¡Estamos muy felices y a mi gato también le gustan las peonías!
One day mayby you will come to this lovely part of the world and see it here with my peonias..."

Claire
(Salisbury, UK)



"El cuadro es como una ventana abierta a un jardín, nos encanta"

Olivia y Todd
(Barcelona)


"Es más luminoso y profundo de lo que lo que recordaba en mi memoria
¡me encanta!"

"I will come and say hi when I come to Barcelona again"

Claire
(Chelsea, UK)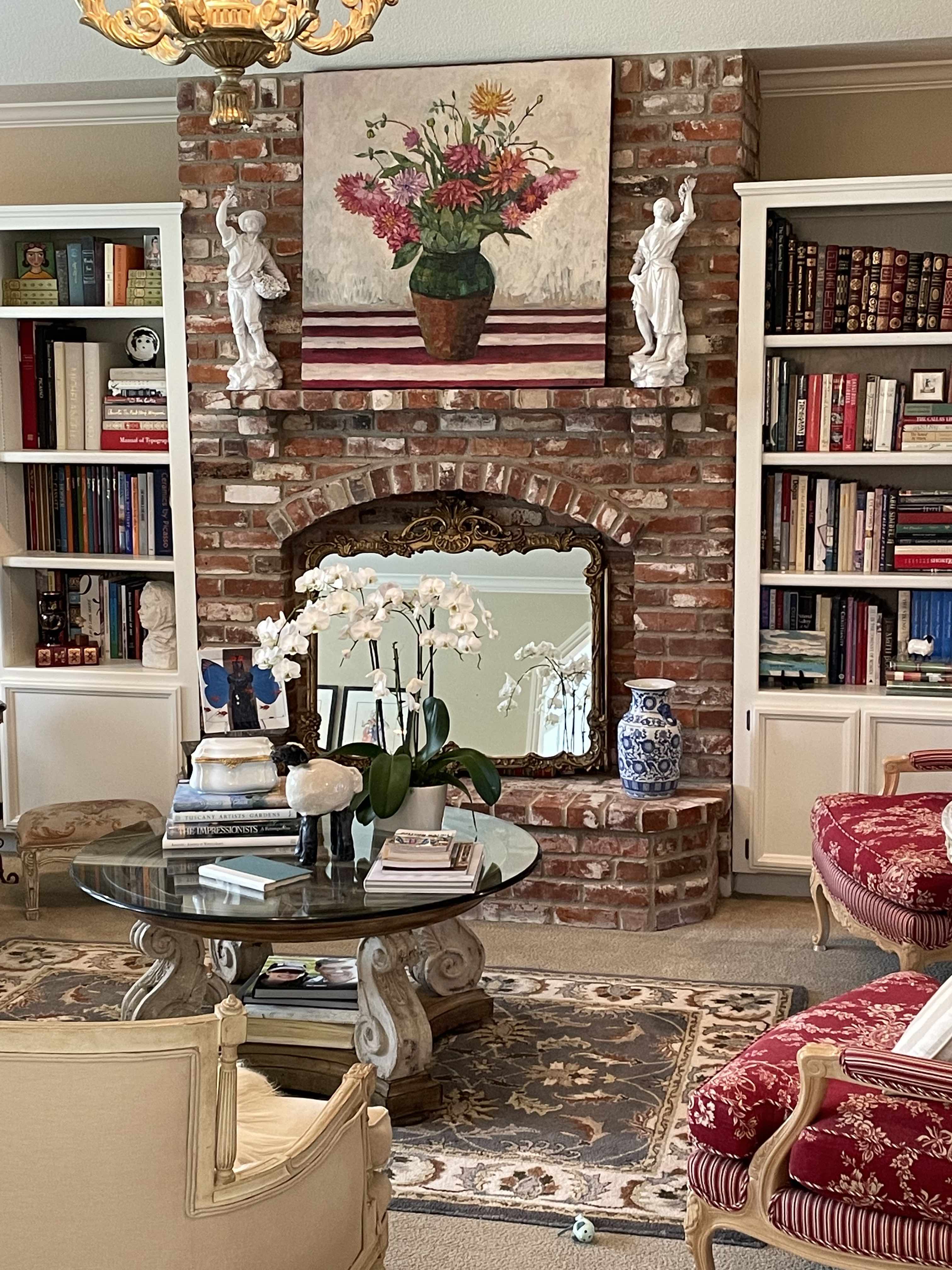 I am THRILLED!! Thank you so much! I'am so grateful! ART is important for cultural happiness and healing. Our world needs as much Art as can be created. Those of who can, have a responsability to support artists so they can create more. Please tell Natalia thanks you and that I adore her wok "
Sending hugs and warm hellos,

Deborah and Russel (California)


"Hello Loreto, I hope you are having a good Friday.
I just wanted to say that the painting has arrived and I'm really pleased.
It's as nice as I remember it.
Thank you for all your help and have a great weekend".

Andreas (London)


"Thank you so much again, Loreto.
I am so happy with the art pieces".

"You and Javier make the experience so good.
Gracias!"

Kiat
(Amsterdam)

"Loreto, here are pics!!

Looks great!
Thank you!

Merry Christmas!! "

Peter
(Chicago)


"The paintings have arrived !!
We are very excited about our new paintings!!"

"It was wonderful to see you again after these past two years.
Looking forward to next time!"

Cheers,

Deborah and Igor
(Portland, ME)



"Hi Dear Loreto,

Wish you a very joyful and peaceful Xmas time. My best wishes and warmest regards to Emilia Castañeda. I am very proud and honored I posses a piece of her wonderful art.
That is what I am dreaming for to come back to Barcelona and your gallery again!!

Marianna
(Switzerland)



"Dear Loreto

As promised I attach a photo showing the picture hanging in my sitting room!

I am delighted with it and thank you for all of your assistance.
Kind regards"

Fiona
(England)




"Estamos entusiasmados con tu obra, Loreto!"

¡Muchas gracias!

Rosa y Fermín
(Barcelona)